Key Largo, Islamorada, and Marathon are bike-friendly destinations with numerous places to explore. While the routes noted below are not always 'bike trails', they are without a doubt the best places to ride a bike in the Keys. Check out the list below.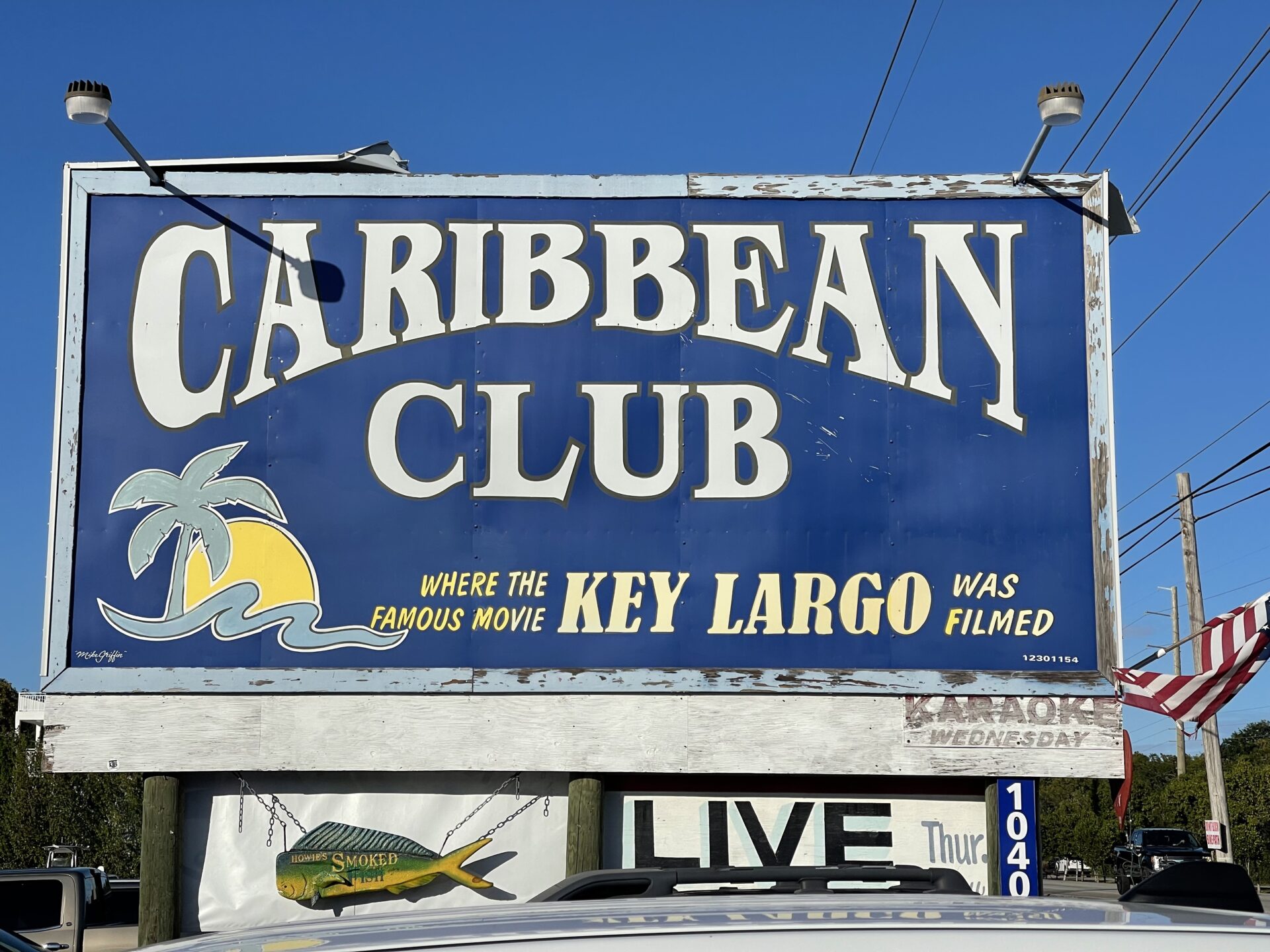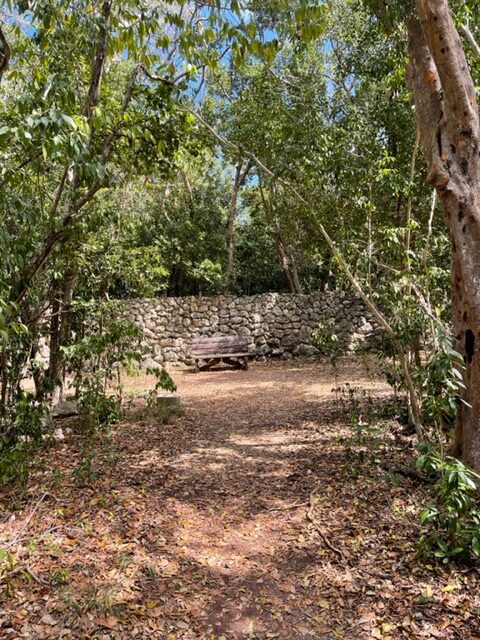 Key Largo offers approximately 15 miles of continuous bike trail, perfect for exploring the northernmost island of the Florida Keys. Addresses in the Keys go by mile markers. Key West is mile 0 and Key Largo begins at mile marker 106. Pedal or cruise on your Rad Power Bike to some memorable Key Largo locations. Check out the oldest bar in the Upper Keys, The Caribbean Club, located at mile marker 104.  This locals hangout opened its doors in 1938 and some shots of the bar were used in the 1947 film Key Largo, starring Humphrey Bogart and Lauren Bacall. Speaking of classic movies, you will find the original African Queen boat used in the movie starring Katharine Hepburn and Humphrey Bogart in 1951. It's located at mile marker 100. Chain up your Rad Power Bike and go for a canal cruise aboard the African Queen. Afterward, pedal over to Sharkey's, it's less than a mile away and is known for its burgers, seafood, and cold beer. If you'd like to experience old-time Florida, head over to the Key Largo Fisheries, also only a few miles away. Here you can watch fishermen offload their catch. The seafood is served at the adjacent Backyard Cafe. It doesn't get fresher than this. Another fun stop is John Pennekamp State Park. Bicycles can enter the park for $2.50. Inside the visitor center, you will find a 30,000- gallon saltwater aquarium. There are swimming areas inside the park, including Cannon Beach, which features remnants of a Spanish shipwreck, located about 100 feet from shore. You may also want to park your Rad Power Bike and rent a kayak, canoe, or standup paddleboard to explore the park's 50 miles of natural mangrove trails. Lastly, Dagny Johnson State Park offers miles of shady bike trails through the largest West Indian tropical hardwood hammock in the United States. It costs $2.50 to get in. The park is home to 84 protected species of plants and animals. It is located on County Road 905, half a mile north of the U.S. 1 intersection at mile marker 106.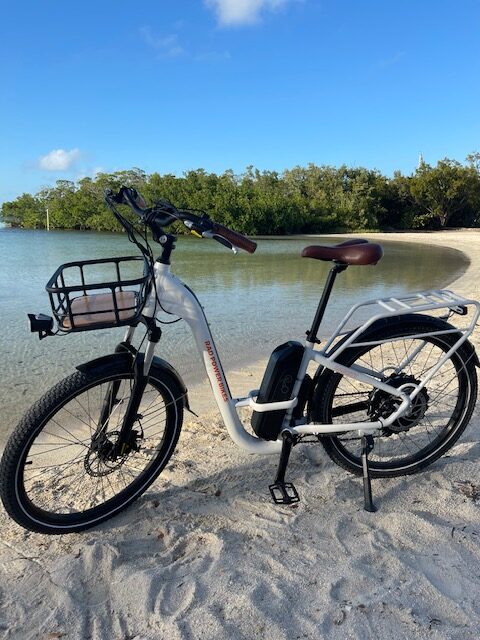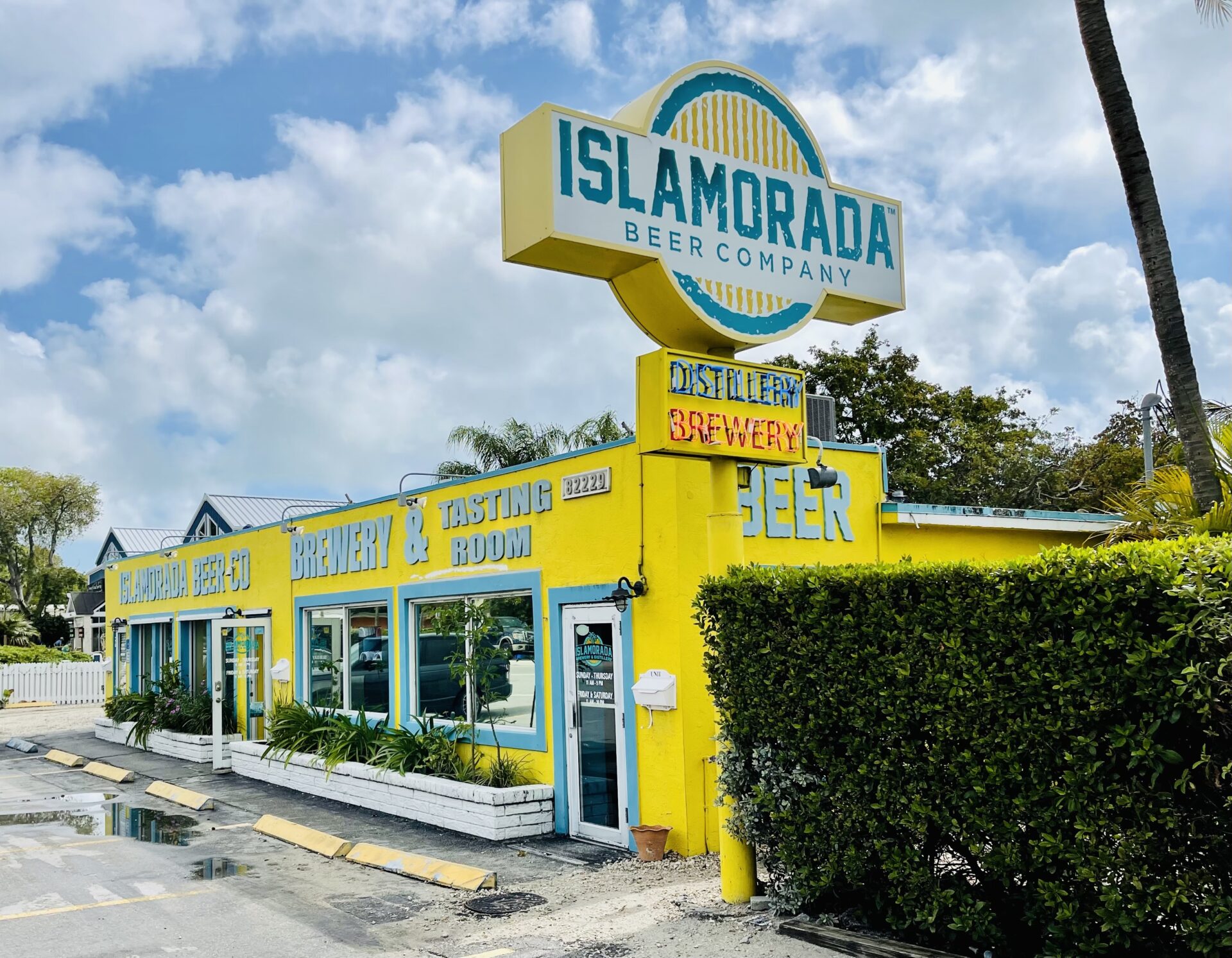 Islamorada is one of our personal favorite areas to ride. The Old Highway in Islamorada is both serene and vibrant. On your Rad Power Bike, you will easily cruise through the tree-lined streets that end at the Atlantic Ocean. There are modern beachfront mansions and historic small conch homes. This part of Islamorada is rich in history and culture. Swing by the monument dedicated to the victims of the catastrophic Labor Day hurricane of 1935. If you would like to know more about the Keys history, head into the Florida Keys History Discovery Center located inside the Islander Resort. There is a small fee to enter the museum, but for history buffs, it is well worth it. Keep pedaling on the Old Highway and you will come across the Florida Keys Brewing Company. It was the first microbrewery in the Upper Keys and it is the only brewery to brew and can 100 percent of its beer locally. A few miles up the Old Highway you find the Islamorada Beer Company, another favorite spot for locals and tourists alike. Along the way, you will stumble upon several art galleries, home to well-known local artists. Continue south and the Midway Cafe is a great place to take a break and enjoy some local flavors. Lastly, a few more miles down the road and you will come upon Bud N' Mary's Marina. The historic marina first opened its doors in 1944 and is home to some of the most legendary fishing guides in the Florida Keys. 
Historic Seven Mile Bridge
In January of 2022, a 2.2-mile stretch of the Old Seven Mile Bridge reopened to cyclists and pedestrians following a 41 million dollar restoration project. Take in the turquoise waters of the Atlantic Ocean as you pedal or cruise across the bridge. If you're lucky, you may spot a dolphin or tarpon below. Long described as an engineering marvel, the bridge was completed in 1909 by railway magnate Henry Flagler. It was badly damaged in 1935 by the devastating Category 5 Labor Day hurricane. Now, this linear park is open to the public. It runs alongside the current Seven Mile Bridge.  While on the bridge you can ride your Rad Power Bike down to Pigeon Key, a 5-acre island right off the bridge that was once a work camp for Flagler's Railway project. Pigeon Key offers daily, guided tours and is also a lovely place to enjoy a picnic lunch.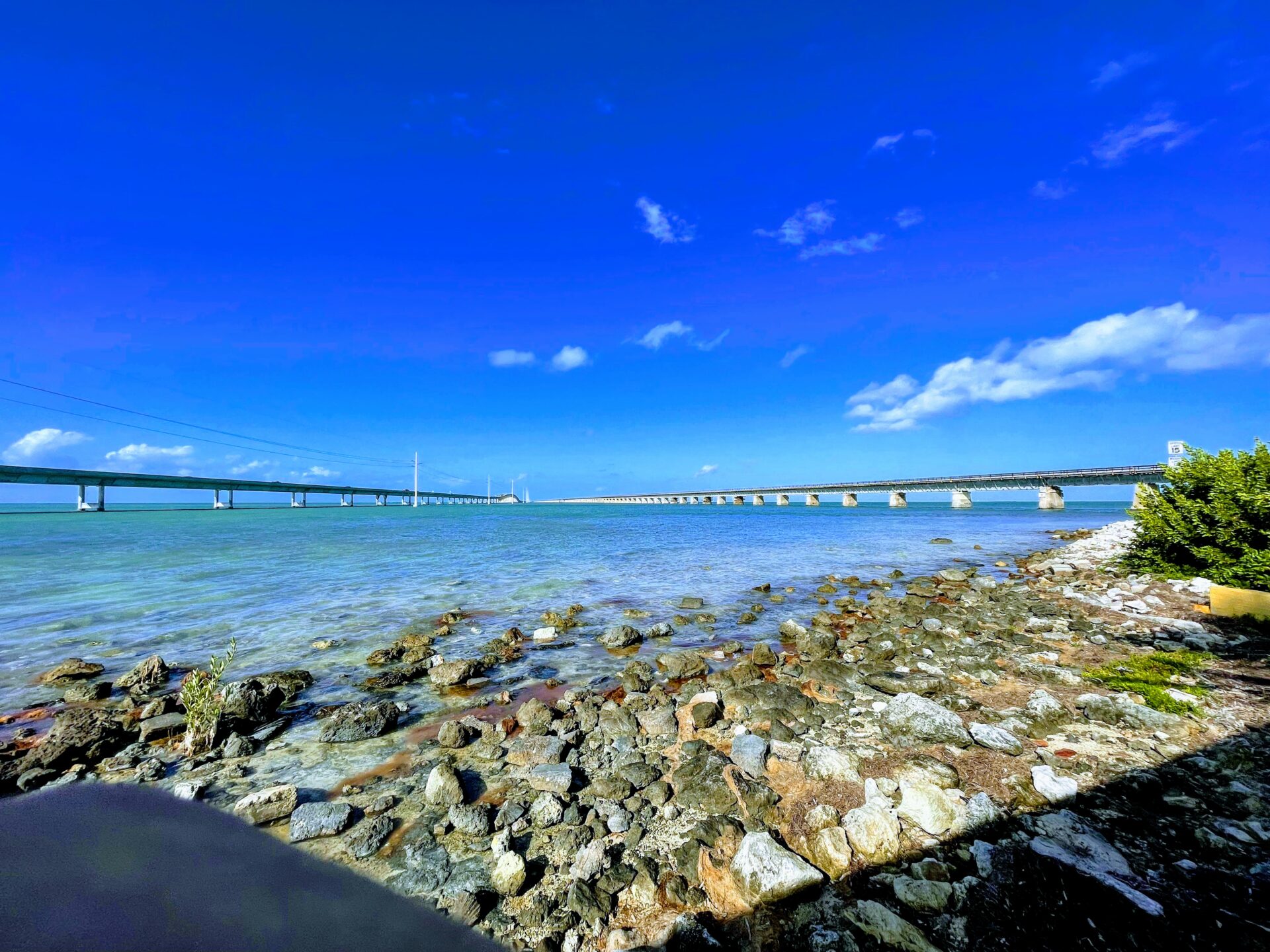 Most of this Netflix show was filimed in the upper and middle Keys. In Key Largo, check out Alabama Jacks (the bus stop) for fish tacos and Conch fritters. Kevins Boat Yard - Ocean Key Marina - is Coral Bay Marina a real working marina in Islamorada. Of course, the beautiful Rayburn family home is The Moorings Village and Spa. The other bus station is Abels Tacklebox in Islamorada. Mangrove area shots are Robbies of Islamorada, Long Key State Park, Anne's Beach, and Wahoos Bar and Grill. Mariners Hospital is real and the Post N Mail is the PostNet store across from Marker 88. The Caribbean Club and John Pennekamp State Park along with Founders Park in Islamorada are real locations. Marker 88 and Mangrove Mikes are featured often as are Morada Bay Beach Cafe and Pierre's. The Safari Lounge at Caloosa Cove Resort, the Ocean View (the OV), and the Atlantics Edge restaurant at Cheeca Lodge, The Islander Resort, and Green Turtle Inn, Mrs. Macs II and Dennys Cuban cafe, and Sunrise Cafe are featured regularly and are great places for food and nostalgia.